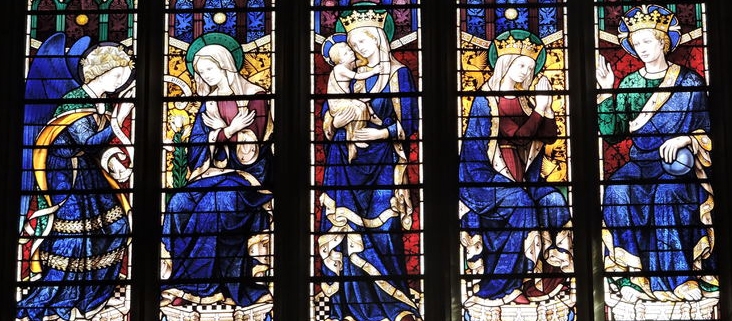 This article originally appeared at Baptist News Global on March 22, 2023.
While complementarians sacralize the subjugation of women, perhaps the strongest obstacles to change are the priorities of egalitarians.
We've witnessed the muscle of complementarian men weaponizing the Bible and wielding the gospel to fortify their authority and power in the church and at home. And much ink has rightly been spilled dealing with their misogyny. But what if the bigger problem is that egalitarians are failing to take the dignity of women seriously enough?
In his interview on "The Russell Moore Show," Rick Warren has strong words for the complementarians who voted to remove Saddleback Church from the Southern Baptist Convention due to its hiring a woman as one of its teaching pastors.
Warren accuses the SBC of ignoring abuse against women while taking action against women having too much of a voice as a matter of convenience for men. He claims the SBC is "weaponizing" its confession and "starting an inquisition." With "half the church sitting on the bench," Warren says, "millions of godly Southern Baptist women" are having their "gifts and leadership skills … stymied."
He even goes so far as to bring race into the conversation. "Black Baptist churches have been ordaining women as bishops, as pastors, as prophets, as apostles, as elders, as deaconesses. If this is true, the SBC is holding up a sign that says, 'All Black churches look elsewhere.'"
Warren points to the Great Commission, the outpouring of the Spirit on men and women preaching at Pentecost and to Jesus' choice of a woman to preach to the apostles after the resurrection as his Scriptural support for women being allowed to preach. Thus, he concludes that those who fail to utilize women have a problem with the Great Commission. And he accuses John MacArthur of skipping over verses he doesn't like.
"Egalitarians and women everywhere should be thankful for these words from Warren."
Egalitarians and women everywhere should be thankful for these words from Warren. He doesn't have to confront the SBC, but he is standing up for women and for the pastors who have reached out to him in fear of getting kicked out of the SBC for affirming women.
A matter of disagreement
Warren says the conversation is about "the roles of women." But if Jesus called all his followers to teach and baptize, and if complementarian men are telling women they can't do either simply because they are women, then they are implying women are less than fully human followers of Jesus.
Thus, the conversation goes much deeper than "the roles of women." It is ultimately about the dignity of women.
Despite the strength of Warren's language affirming women as being commissioned to teach and baptize, he falls into the same trap as many egalitarians speaking to conservative contexts by softening his language as a matter of interpretation and as an issue of secondary importance that good, godly Christians can disagree on.
https://rickpidcock.com/wp-content/uploads/2023/03/d5781443d430c6f0cdb2426c6e72af4e.jpeg
346
732
Rick Pidcock
http://rickpidcock.com/wp-content/uploads/2021/08/transparent.png
Rick Pidcock
2023-03-22 11:45:26
2023-03-22 11:45:26
Let's stop treating the dignity of women as a secondary issue good Christians can disagree on