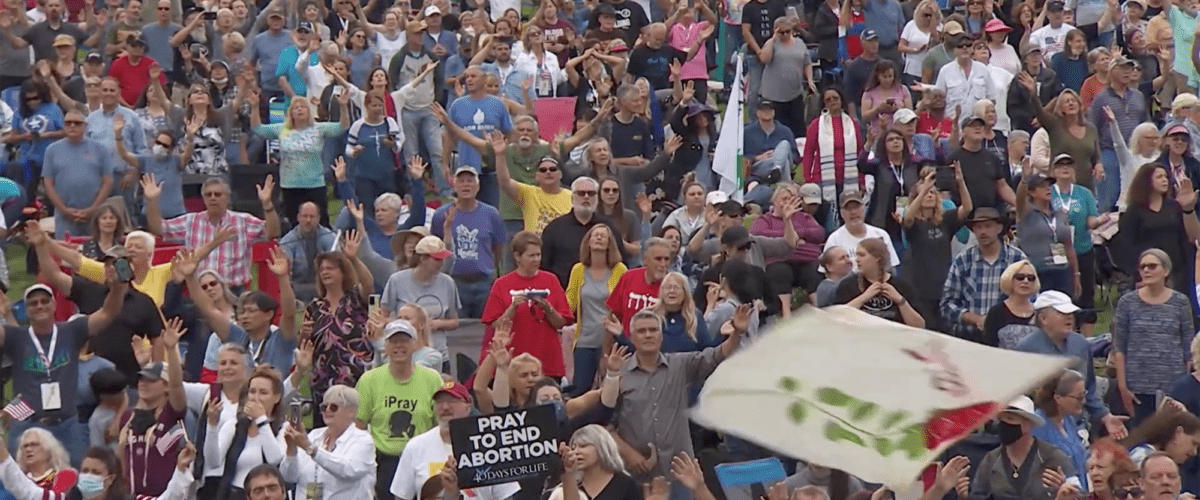 This article originally appeared on September 29, 2020 at Baptist News Global.
It was billed as a worship rally, but it could have been a political rally.
Last Saturday, Sept. 26, nearly 100,000 evangelicals gathered at the National Mall in Washington, D.C., for the stated purpose of worshiping God. They were led by Vice President Mike Pence speaking and by Michael W. Smith in singing. Among the lyrics sung: "It's your breath in our lungs. So we pour out our praise! Pour out our praise!"
Meanwhile, twice as many people — 204,000 Americans — have died from a disease that inflames the lungs, preventing oxygen from getting to the blood, causing organ failure. The United States has recorded the highest death rate from COVID-19 of any country in the world.
Yet the overwhelming majority of these evangelical Christian worshipers on the National Mall ignored such basic precautions as wearing masks and socially distancing, following the lead of an administration that has downplayed and misled the public about the global pandemic.
The event at the National Mall was organized by The Return and featured evangelical and Republican leaders such as Pence, Ben Carson, Michele Bachmann, Pat Robertson, James Dobson, Anne Graham Lotz, and the "My Pillow" founder, Mike Lindell.
As has been the case over and again in the past year, the worship of God and the worship of a political ideology merged that Saturday. And worship music provided the soundtrack.
https://rickpidcock.com/wp-content/uploads/2021/08/Screen-Shot-2020-09-28-at-7.06.34-PM-1200x500-1.png
500
1200
Rick Pidcock
http://rickpidcock.com/wp-content/uploads/2021/08/transparent.png
Rick Pidcock
2020-09-29 01:43:24
2021-08-25 19:56:22
Worship event at National Mall illustrates merger of evangelical music and politics