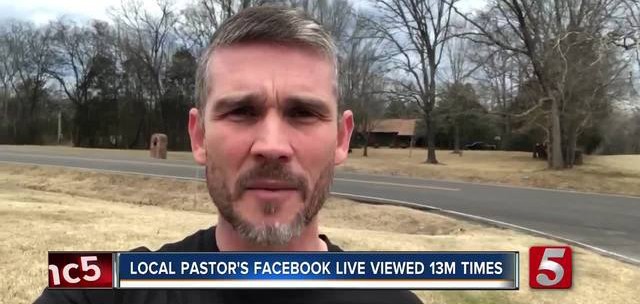 This article originally appeared on August 2, 2021 at Baptist News Global.
Two years before he divorced his wife of 21 years and married his secretary, pastor Greg Locke rose to internet fame through a Facebook video decrying the morality of Target restroom policies that allowed people to use the restroom they felt expressed their correct gender.
He said in the video, "You have lost your ever-lovin' mind. Are you kidding me? Your political correctness has caused you to do something extraordinarily stupid."
According to Locke: "What you are targeting are perverts, pedophiles, people that are going to harm our children … . I've never been that stupid … . That has to be one of the most ridiculous moves I've ever heard of in my life. … At the end of the day, they're being ignorantly, ignorantly naive."
Over the next five years, Locke amassed more than 2.2 million followers on Facebook. He brands himself as the "outspoken pastor that is unashamed of the gospel of Jesus, who refuses to bow to the politically correct idols of our culture."
But what if Locke were held to the same standard he became famous for articulating against Target? Could his own words reveal what was actually true about him?
https://rickpidcock.com/wp-content/uploads/2021/08/poster_48cc7eaf895f4b5abb3bf9cc861e7492_76616003_ver1.0_640_480.jpg
304
640
Rick Pidcock
http://rickpidcock.com/wp-content/uploads/2021/08/transparent.png
Rick Pidcock
2021-08-02 01:12:31
2021-08-25 20:27:15
Pastor Greg Locke is all over the internet spreading conspiracies; here's why you shouldn't believe him