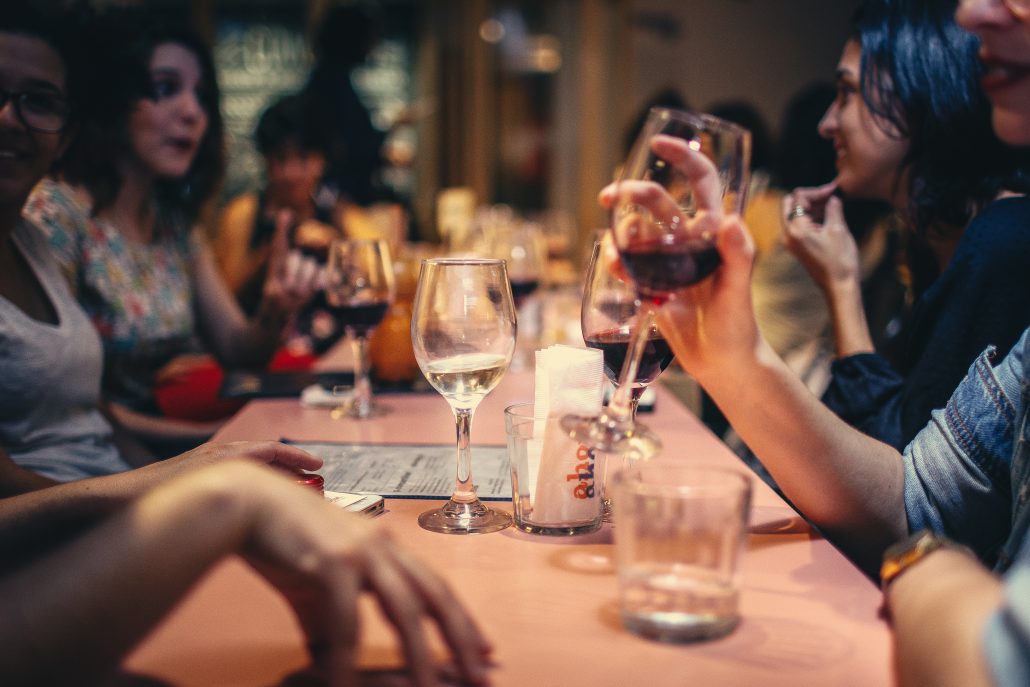 This article originally appeared on March 23, 2019 at Worship Overflow.
I sat down into my chair as the light filled room began to slowly sing with the soft whispers of old and new friends. We'd been having a stunningly beautiful experience of wonder, rest, and community over the past 16 hours. And as the morning sun filled the room, I saw the Table. It was a beautiful round wooden table with leaves and other decorations that I can't quite remember how to describe. What I do remember clearly was the bread and the wine and the presence of friends, or really, of family.
It was the 10th Anniversary Family Reunion of 10,000 Fathers, the worship school that had fundamentally reshaped my awareness of God, myself, and others. And while I have experienced much healing over the past four years, I sat down in my chair this morning with a wound.
Fifteen years ago, Ruth Ellen and I moved across the country to help plant a church. That church was everything to us. And we were always gathering in homes or inviting people over for meals. But ever since we had to leave that church, we haven't felt home. We've felt like the Israelites walking through the desert. And it's been difficult for us to be as hospitable as we've so deeply longed for and missed. Of course, I could point to many examples where we have practiced this well. But that's beside the point. The point is, I feel shame for not doing enough.
Having five kids is also tricky! It takes a lot to host people at your house or to take five kids out to someone else's house for dinner.
And so, I sit in my chair, seeing the bread and wine, listening to the sounds of friends, and feeling a sense of shame that I haven't been able to be hospitable enough.
Then it was time to begin. I can think of no better model of hospitality than Megan Keyes. For ten years, she has hosted scores of people in her home and made us feel like family. She's the perfect combination of a healthy Mary and Martha, preparing meals and cleaning plates, while being fully present and engaged with whoever is there. If there is anyone on earth that has the authority to teach on hospitality, it's her.
She began her presentation on community and hospitality by sharing pictures from her phone of her family and friends gathered around tables. She showed pictures of young kids coloring, teenage boys laughing, and even included tables where they've sat around the world.
My mind began to consider our table. Megan observed how families often tend to sit in the same chairs, which is a beautiful reminder that each of us has a seat, a place at the table. I laughed, especially when I considered how things can crash when one of the kids says they want to sit in another kid's chair. Sometimes that can lead to chaos with five shifting kids. But usually, it's fine. I typically let them sit in my chair if they want to, and then move to wherever is available. I'm sure someone may think I'm not being manly enough by not demanding to sit at the head of the table in the bigger chair with the armrests. But I really don't mind allowing my kids to explore eating from different perspectives while I model flexibility and take interest in them.
"I wish I could be more hospitable to others though," I think.
And then I looked out one of the windows and noticed a squirrel climbing a railing. The squirrel perched himself up and began eating an acorn. And as I watched him eat, Megan's teaching began to bring healing.
To me, it was just a railing.
But to the squirrel, it was a table.
Yes, there is a beauty in family and friends gathered around a dinner table. We should hold that space as sacred.
But what if we expanded our vision for hospitality?
What if we could see railings as tables?
What if we could see water fountains as tables?
What if we could imagine our entire world as alive in the presence of Christ, as sacramental places of connection with the divine and the human?
What if even a squirrel outside of a window behind the speaker could be a sacramental reminder that hospitality can go beyond just a dinner table and include every moment, every interaction, every posture, every glance or smile?
So as the presentation wrapped up and we continued on with our day, I still felt a longing to have more people in our home. But the shame was gone. And in its place was a renewed wonder for how much hospitality we could explore and offer if we simply said yes to the sacramental beauty of squirrels.
https://rickpidcock.com/wp-content/uploads/2021/08/wine-1.jpeg
687
1030
Rick Pidcock
http://rickpidcock.com/wp-content/uploads/2021/08/transparent.png
Rick Pidcock
2019-03-23 01:59:45
2021-08-22 16:43:12
Squirrels and Sacraments