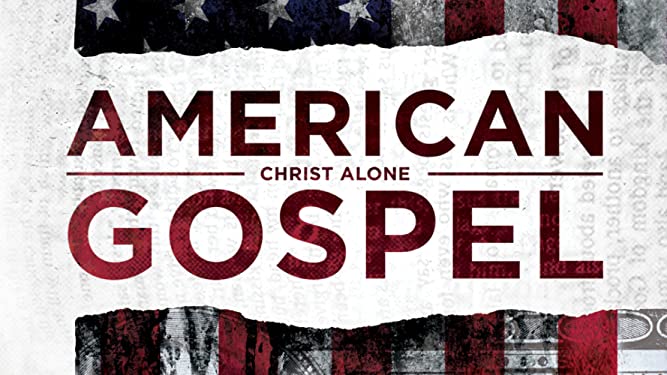 This article originally appeared on August 14, 2020 at Baptist News Global.
I grew up so terrified of God's wrath that I drove through a stoplight while staring at my speedometer, afraid I'd lose my salvation for breaking God's law in Romans 13 by going 36 mph in a 35-mph zone.
When my grandfather died, I was convinced he was burning in hell and that it was mostly my fault for not witnessing enough. But then I was introduced to John MacArthur, John Piper, Mark Dever and Matt Chandler and learned about their Calvinist theology that told me I could be confident in my salvation because the Father's wrath was satisfied against Jesus on the cross for me, and that God chooses who gets saved apart from our will or effort. This theology numbed my pain.
And for the next 15 years, these men became my heroes as I led worship and preached within their world.
In May 2020, Netflix released a documentary called American Gospel: Christ Alone, which is a conservative evangelical Calvinist's dream world of John MacArthur, John Piper, Mark Dever, Matt Chandler and others.
American Gospel criticizes what these high-profile pastors consider to be the false gospels of moralism and the health-and-wealth gospel through their Calvinistic Reformed lens of penal substitutionary atonement. The Gospel Coalition hails the film as "a thrill to see."
I strongly agree with their intention to dismantle the ministries that manipulate people for money. John Piper is correct in calling it a "crap gospel." And there are even moments when I found myself agreeing with MacArthur's henchman Phil Johnson. If the gospel is "good news to the poor … to let the oppressed go free," then those who oppress the poor need to be exposed.
However, while I agree with their intention to expose the oppressors, I ultimately found their solution to be small minded and abusive. Here are six reasons why:
https://rickpidcock.com/wp-content/uploads/2021/08/ls4hp-EYKPBFBQ8KS-Full-Image_GalleryCover-en-US-1588621592265._UY500_UX667_RI_VRoohlveoC1wrBrdBcRIDGKOPGtRBewQP_TTW_.jpg
375
667
Rick Pidcock
http://rickpidcock.com/wp-content/uploads/2021/08/transparent.png
Rick Pidcock
2020-08-14 01:46:29
2021-08-25 19:49:19
Six ways 'American Gospel' is small-minded and abusive